E Pier offers 12 passenger boarding bridges on a surface of more than 26,700 square metres and will be open during the second half of 2019. During its initial phase the passenger flows will reach the pier from the current terminal, through the connector, or corridor, located by gate 10 on international departures, and then crossing C Pier on its eastern side. Check-in, migration and security processes remain the same during this first phase.
The pier has more than 1,600 square metres dedicated to retail space, of which 250 square metres will be allocated to Duty Free areas. The structure will also have PRM assistance zones.
E Pier has been inspired by the region of Los Lagos, and this is reflected in the structure's blue palette and decorative panels.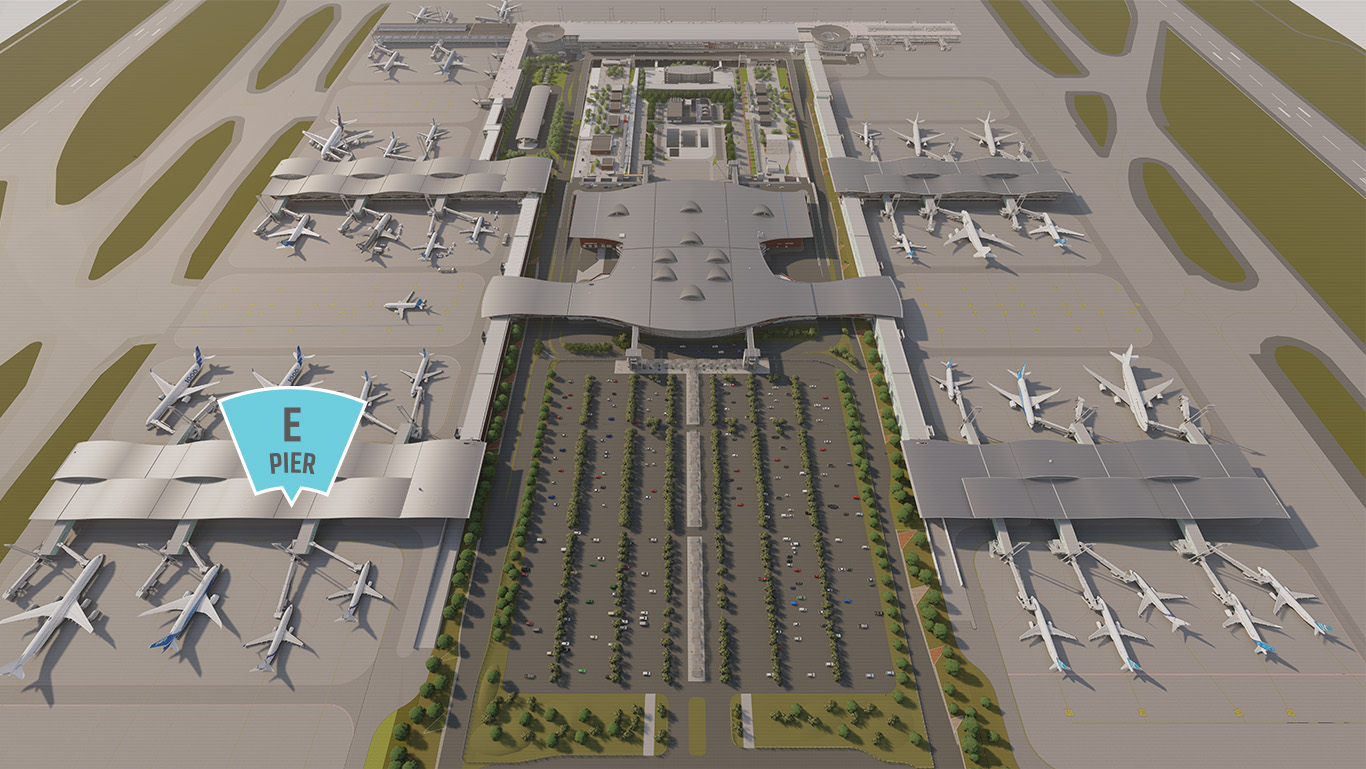 Discover the new shops and restaurants
E Pier has a myriad of shops and restaurants to ensure that you enjoy your airport shopping experience. In terms of restaurants and cafés, you will be to choose from brands such as Juan Valdez, Ruby Tuesday, or Eric Kayser, with its first branch at the Santiago airport.
We will also welcome brands such as Samsonite, Huawei and Sol y Alpaca, as well as new branches of brands that are already operating at the airport, such as Britt Shop or Delicia.
Timeline
Scroll with the mouse to advance in the timeline
Discover E Pier
You will be able to discover more more about the new E Pier, inspired by the magic of the region of Los Lagos in this video.
https://www.youtube.com/watch?v=ggL8PZjj268
Frequently Asked Questions